RPZ Service - Installation, Testing and Repairs
Protect your potable water supply with our RPZ service
Have your RPZ (Reduced Pressure Zone) valves been serviced lately?
Has an RPZ valve been recommended for your water system following a Legionella risk assessment?
Total Environmental Compliance is an expert in the water treatment sector and water hygiene services. Our experienced and knowledgeable specialists have been providing RPZ testing, repairs and installations across a range of sectors for many years.
Many public facilities such as hospitals, schools, hotels, leisure centres and industrial and manufacturing sectors use RPZ valves to protect their mains water supply and prevent any back flow.
RPZ valves are an important backflow preventer. This means they prevent water flowing backwards within your water system and act as an important component in keeping your water system Legionella compliant.
In all water systems, occasionally, the water pressure can suddenly drop, causing water to flow in the opposite direction and allow contaminated water to enter the supply.
As a preventative measure, you can install an RPZ valve. Then the contaminated water will not be able to enter the water supply.
As part of our RPZ Services, we can help you with RPZ valve installation, maintenance, and testing.
Total Environmental Compliance can:
Help you manage the risks of Legionella and other dangerous contaminates in your water system.
Advise you if you need to install an RPZ Valve and what the most suitable valve to select is.
Provide annual servicing and regular testing by WRAS approved engineers.
Carry out any RPZ repairs or installations with minimum disruption to your premises, whether you have one or several RPZ valves.
Provide RPZ testing for all valve manufacturers.
Communicate with your local water supplier on your behalf.
Please get in touch with us to discuss your RPZ requirements or for some advice from our friendly experts.
Achieve Total Compliance
Get in touch with us today to discuss all your Legionella, water hygiene and water safety requirements.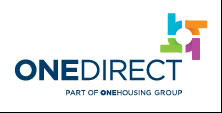 In my capacity as M&E Surveyor, with responsibility for Water Hygiene, I have found Total Environmental Compliance (TEC) to be a responsible, organised and compliant company. During the 10 year partnership they have had with One Housing Group, we have found all staff and engineers to be knowledgeable, polite and have not received a single complaint. Our dedicated Client Manager makes this contract a pleasure to run, as she is aware of all aspects of the contract and our requirements. They have continually high KPI scores and met all SLA's, which are quite high.
We look forward to working with TEC for the foreseeable future.
- Peter Gardener – M&E Surveyor