ABOUT TOTAL ENVIRONMENTAL COMPLIANCE
Leading UK based environmental consultancy specialist in water hygiene, Legionella, water treatment and remedial services.
Total Environmental Compliance Ltd (TEC), were formed in 1995, previously know as TEAMS Northern Ltd.
We provide services nationwide in the Commercial, Public, Care, Social Housing, Healthcare and Industrial Sectors.
Long-lasting relationships with our client base are proof that we deliver high quality services and outstanding customer service. Our core values are based upon customer satisfaction, trust, reliability and high-quality services.
Total Environmental Compliance provide water hygiene, water treatment and consultancy services in accordance with the current recognised legislative requirements and best industry practice.
As an independent company we know all about the importance of controlling projects and being fully responsible for all aspects of work we undertake. TE Compliance have highly qualified in house engineers and technicians available at all times and do not sub contract work.
We are Focused on
Trust & Integrity: TEC are fully committed to safeguarding all building users and we uphold the highest standards of integrity in all our actions.
Customer Commitment & Service: We develop customer relationships that promote trust, honesty, integrity and transparency. We are fully committed to deliver the highest customer service standards.
Quality: We are proud to provide high quality services.
Diversity: TEC are committed to achieving a diverse workforce at all levels – engaging and retaining the best people is the key to our success.
Community & Environment: At TEC we are committed to the prevention of pollution, adhering to all environmental legislation and to engendering continuous improvement, to achieve progress in overall environmental performance. We care about the community and are proud to be involved in community initiatives.
Knowledge: We are committed to continual knowledge improvement throughout the business, our people and in our industry.
Achieve Total Compliance
Get in touch with us today to discuss all your Legionella, water hygiene and water safety requirements.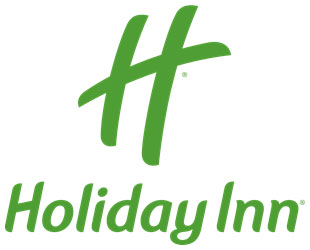 Holiday Inn Nottingham have used Total Environmental Compliance (TEC) for all our water hygiene and Legionella compliance for over five years. They carry out Legionella risk assessments, Legionella sampling, and annual cold storage water tank clean and chlorination's, as well as cleaning our ice machines on site.
TEC have helped us maintain compliance over the years via remedial works carried out on site and consultancy to our on-site maintenance team. Our main point of contact Mike Darby is extremely knowledgeable and responds to all queries promptly.
The team are very reliable, competitively priced and professional.
I would thoroughly recommend Total Environmental Compliance for any water hygiene and Legionella compliance related services.
- David Clark, General Manager, Holiday Inn Nottingham.