CIO2 Testing and Maintenance
Delivering safe water supplies with ClO2 testing and maintenance
Total Environmental Compliance offers an inclusive range of expert engineering support services that include:
Maintenance of chlorine dioxide dosing units
Testing levels of chlorine dioxide throughout water systems
Adjusting and monitoring chlorine dioxide levels
Supply of chlorine dioxide chemicals
Designing a bespoke dosing system tailored to your needs.
Installation and commissioning of new chlorine dioxide set ups.
Carrying out onsite investigations if required
All services carried out ensure your chlorine dioxide system is compliant with BS EN12671
Our expert water treatment team can carry out in-depth site investigations, engineering design and specification, installation, and operation.
Working with clients to deliver lifecycle maintenance of chlorine dioxide generators, dosing, and control equipment.
Specialist water treatment solutions using chlorine dioxide
WATER SAFETY & LEGIONELLA COMPLIANCE
Legionella control and water hygiene compliance solutions to meet the Health & Safety Executive's ACOP L8 standards.
CHLORINE DIOXIDE DISINFECTION
Bespoke design, installation, operation, and lifecycle maintenance of chlorine dioxide generators to fit industrial, commercial, manufacturing and process applications where effective, disinfection solutions are required.
THIRD-PARTY SYSTEMS
Total Environmental Compliance can also provide a range of services for third-party chlorine dioxide systems in use.  Just let us know your requirements.
Achieve Total Compliance
Get in touch with us today to discuss all your Legionella, water hygiene and water safety requirements.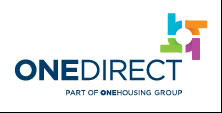 In my capacity as M&E Surveyor, with responsibility for Water Hygiene, I have found Total Environmental Compliance (TEC) to be a responsible, organised and compliant company. During the 10 year partnership they have had with One Housing Group, we have found all staff and engineers to be knowledgeable, polite and have not received a single complaint. Our dedicated Client Manager makes this contract a pleasure to run, as she is aware of all aspects of the contract and our requirements. They have continually high KPI scores and met all SLA's, which are quite high.
We look forward to working with TEC for the foreseeable future.
- Peter Gardener – M&E Surveyor